Conserve Soil Resources & Enable Successful Reclamation
Soil resource investigations are an integral part of the permitting process for mining, industrial, commercial and land development projects. We have extensive experience in soil evaluation, and salvage and replacement plans. Our certified professional soil scientist (CPSS) offers more than 30 years of environmental permitting and operational experience in mining, utilities and land development projects.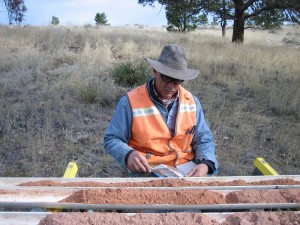 Inventories and Characterization
Our Soil Scientists specialize in baseline soil mapping and characterization studies: 
Order I, II, & III Mapping.
Wetland Soil Delineation
AVF Delineations
Piezometer Installation
Topsoil Salvage Plans
Mapping and characterizing soils before disturbance allows identification of properties that can be critical to site specific engineering designs. Characterization enables the development of an efficient handling, storage and reconstruction plan.
HMI performs soil and overburden baseline inventories to support our client's development and reclamation projects. We utilize a variety of equipment including manual soil probes, Giddings soil probes, GPS receivers and ArcGIS or AutoCAD programs to produce detailed soil maps that can be readily integrated into our client's databases and submittals.
Amendments & Soil Fertility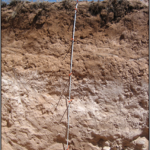 We have extensive experience sampling reconstructed soils for their suitability as plant growth mediums. Fertilizer and conditioning amendments are specifically developed for each site based on field characterizations, laboratory analyses, vegetation fertility requirements and land management goals. Site specific soil fertilization and amendment plans are developed to treat a variety of issues including low fertility and organic matter, saline/sodic soils, and excessive acidity or alkalinity. Our experience includes soils ranging geographically from alpine to sea level environments.
Handling Plans
Our soil handling plans are tailored to salvage suitable soil resources and optimize reconstruction with suitable plant growth mediums that have the greatest reclamation potential. We design and implement sampling plans to identify plant growth-limiting materials, including burned and hydrophobic soils, high coarse fragment contents, steep slopes, acid, seleniferous, sodic and saline materials. We have extensive experience with drastically disturbed soils including mined lands, oil and gas development, wildfire damage, spill impacted soils and farmland/agricultural soils. We develop and implement site specific handling and mitigation plans to promote plant growth difficult and problematic soil materials.
Contact us today to learn more!