Permitting
Habitat Management has extensive experience permitting under complex local, state, tribal and federal environmental regulations. We have permitted a wide variety of land development, extractive and industrial activities under the following:
Clean Water Act (CWA) Section 404, Section 402, National Pollution Discharge Elimination System (NPDES)
Surface Mining Control and Reclamation Act (SMCRA)
Federal & State Hard Rock Mining Regulations
Resource Conservation and Recovery Act (RCRA)
National Environmental Policy Act (NEPA)
Regulatory Compliance
We conduct environmental compliance reviews to evaluate the level of facility compliance with federal, state and local regulations and site specific permit requirements. We produce clear concise reports that summarize our findings and recommend practical actions to achieve and maintain environmental compliance.
Zero Violation Stewardship
Through proactive project coordination, HMI provides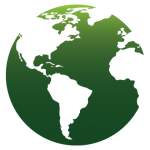 environmental oversight services that identify potential non-compliance issues and provide a mechanism to avoid environmental violations. HMI works alongside engineering and construction management personnel to guide them through the environmental permitting requirements for their projects. HMI has a proven track record of keeping projects on schedule, and helping our clients control costs, meet deadlines and build a positive environmental reputation.