Habitat Construction, LLC. (HC)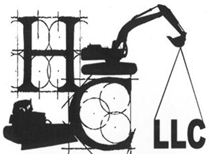 HC offers heavy equipment construction services (earthwork, reclamation, and infrastructure) throughout the western United States. HC's Owner Construction Managers (Ron Kurtz, Randy Kurtz, and Bill Simmons) and Owner Partners (Ken Carlson and Wayne Erickson) each have a minimum of 30 years industry experience in heavy equipment operation and management, construction management, environmental reclamation, and business management. HC's staff members are skilled in all aspects of heavy construction, earthwork, and reclamation and can provide the specialized site specific services clients demand.
http://www.habitatconstructionllc.com/
Water & Earth Technologies, Inc. (WET)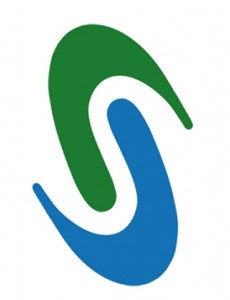 WET is dedicated to providing quality services both domestically and internationally in environmental consulting and permitting, water resources engineering, and data acquisition and analysis. WET's services are primarily provided to the energy and natural resources development industry, including water resources, power generation and transmission (coal, gas, hydro, nuclear, geothermal), coal, precious and base metals (gold, silver, molybdenum, copper, lead, zinc, bauxite, iron), minerals (phosphorous and nahcolite), uranium, sand and gravel, oil and gas production and transmission (pipelines, drill pads, sour gas plants, ethanol plants), coal-bed methane, coal gasification, oil shale and tar sands.  WET also works with local, regional and state entities, providing the engineering and field services required to operate flood detection systems and environmental monitoring programs.
WET's staff includes specialists in environmental  monitoring, GIS, hydrology, hydraulics, geomorphology, water quality, river mechanics, sedimentology and erosion control , hydrographic data collection, surveying and hydraulic design.  WET professionals conduct comprehensive water resources investigations, including hydrologic and hydraulic modeling and engineering design. WET specializes in the design of reclaimed landforms and restored stream channels using geomorphic approaches in conjunction with hydrologic modeling and sound hydraulic engineering analyses, to create cost-effective, stable landforms.  WET also has the specialized equipment and expertise required to support the evaluation, design, installation, repair and maintenance of flood detection systems and environmental monitoring programs.
WET was founded in 1985 by Mr. Richard Spotts, P.E., who has more than 35 years of project experience in consulting and private industry. Mr. Spotts is WET's Senior Hydrologist and Principal Engineer. He is a Professional Engineer registered in Arizona, Colorado, New Mexico, and Wyoming with comity registration pending in Alaska.
WET's Vice President, Mr. Markus Ritsch, P.E., has more than 15 years of consulting experience in hydrology, environmental data collection and flood warning, and has worked with Mr. Spotts since 1993.  Mr. Ritsch brings specific expertise in the planning and design of ALERT-based flood detection networks, supervisory control and data acquisition systems (SCADA), and radio and satellite telemetry solutions using a variety of telemetry protocols and hardware.  He is a Professional Engineer registered in Colorado, Virginia and Wyoming.
Valcrete

Valcrete has concrete batch plants at Limon and Rocky Ford, CO. They mix various types of concrete for used for irrigation systems, highways, wind farms and buildings.
P.O. Box 308, Rocky Ford, CO 81067
Rocky Ford: 254-7461; Limon: 775-2328