Below is a sampling of projects completed by Habitat Management. This page will be updated with pictures and more information.
Mined Land Reclamation and Watershed Reconstruction
Freeport McMoRan Climax Molybdenum Company, Climax, CO
Managed a team of subcontractors including civil engineers, fisheries and wildlife biologists, and construction companies, to complete a design-build restoration of the headwaters of the East Fork of the Arkansas River. Also oversaw earthmoving activities and performed reclamation activities. Project was awarded the 2010 Colorado Mined Land Reclamation Board and the DRMS Mined Land Hardrock Reclamation Award for the "Outstanding Reconstruction of the East Fork of the Arkansas River through the Reclaimed Storke Yard".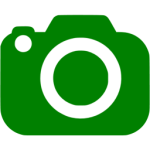 Click here to see pictures of this project.
Reclamation and Environmental Support Work
McKinley Mine, Chevron Mining, Inc., Gallup, NM
McKinley Mine has disturbed and reclaimed about 16,000 acres within a 27,000 acre permit area. HMI developed and obtained the mine's first NPDES permit; developed and submitted a site specific sediment control plan for reclaimed lands under the CWA's Western Alkaline Mining effluent subcategory. Compiled NPDES outfall effluent data and analyzed it and made recommendations for reducing effluent analytical requirements. Developed a database and data entry application to track effluent monitoring from 74 outfalls.
HMI compiled, analyzed and summarized 30 years of monitoring data from the mine's surface water monitoring stations, alluvial wells, bedrock wells, spoil wells, and Gallup aquifer wells. Identified analyte concentration trends and made recommendations for discontinuance of monitoring systems.
We inventoried and characterized hydrologic control structures and erosion concern areas on reclaimed lands and developed a prioritized construction mitigation schedule for damaged structures and areas with excessive erosion. Assisted with development of geomorphic post-mining topography, watershed reconstruction and hydrologic structure designs based on Natural Regrade, SEDCAD and RUSLE computer programs. Evaluated and produced post-mining topography for removal of the railroad loop and north and south support facilities.
Evaluated vegetation establishment and made recommendations to improve seedling germination and establishment. We performed a noxious weed survey and chemical and mechanical control treatments on about 10,000 acres of reclaimed land.
Evaluated and developed a phased release program for reclamation liability bonding.
Evaluated vegetation diversity requirements, woody stem stocking requirements and special wildlife enhancement plantings and made recommendations to meet bond released requirements. Evaluated the need for mule deer travel corridors and special plantings within reclaimed lands.
WPX Energy, Parachute, CO (formerly Williams Exploration and Production)
Conduct annual vegetation inspections reclaimed natural gas well pads to evaluate reclamation success under various regulatory standards. Developed GIS and database tools to streamline data collection, management, and reporting. Evaluate data for reclamation success and provide WPX with summarized information regarding problem sites and erosion, noxious weed, facilities, and other issues. Revised and updated storm water management plans including plan documents and site-specific information for multiple natural gas fields. Developed database to streamline management of storm water plan data. Assist with wildlife mitigation projects including weed control and revegetation study plots, habitat improvement projects, and working groups. Collect and summarize data relevant to success of wildlife mitigation projects. Coordinate with state and local agencies to achieve environmental management goals. Develop site-specific reclamation plans, including soil amendments, seed mixtures, and mulching techniques for revegetation in problem areas and wildlife habitat.
Freeport McMoRan Climax Molybdenum Mine, Climax, CO
Developed remediation plan for capped tailings pond. Managed Parker Ag Services biosolid composting operation contract for the composting of Class A biosolids generated from 11 wastewater treatment plants. Approximately 30,000 cubic yards of organic material is produced every year for use as alternate topsoil material in reclaiming portions of the Climax Mine. Steep slope stabilization with geotextiles, grass seedling transplants, drainage modifications and seeding.
Natural Resource Baseline Studies
Buckskin Mine Hay Creek Amendment, Peter Kiewit, Gillette, WY
Developed and conducted soil, vegetation, alluvial valley floor (AVF) baseline monitoring and wetland delineations on 3,500 acre amendment area.
Vegetation Monitoring Success Criteria and Monitoring SOP
Fort Carson Army Base, Ft. Carson, CO
Authored new SOP and success criteria for vegetation monitoring on a 13-acre landfill evapotranspiration cap. Identified and received CHPHE approval for monitoring reference areas. Completed vegetation monitoring on the landfill and the reference area per the SOP until success standards achieved.
Noxious Weed Management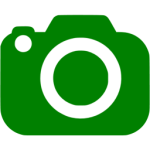 Click here for pictures.
Performing noxious and targeted weed surveys, management and control activities at the following locations:
Anglo Gold, Cripple Creek and Victor Gold Mining Company, Victor, CO
Climax, Henderson and Mt. Emmons Mines, Freeport McMoRan Climax Molybdenum Company, Climax, CO
Edna Mine, Chevron Mining, Inc., Oak Creek, CO
McKinley Mine, Chevron Mining, Inc. Gallup, NM
Shoshone No. 1 Underground Mine, Peabody Western Coal Company, Hanna, WY
Drill Pad Reclamation, Dewatering Channel Stabilization
Petroglyph Operating Company Inc., LaVeta, CO
Performed erosion evaluation, provided designs for channel reclamation for drainages impacted by coal bed methane development dewatering operations. Revegetated 106 acres of drill pads and access roads.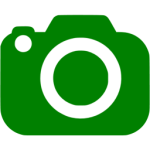 Click here for project pictures.
Mined Land Reclamation
Tijeras Limestone Quarry, GCC Rio Grande, Inc., Tijeras, NM
Recreated Corral Canyon ephemeral drainage channel which had been filled in with overburden materials during past mining activities. Earthwork included excavation, channel construction and stabilization, and slope grading, contouring, and armoring. Revegetation activities included seedbed preparation, fertilization, seeding, transplanting, and mulching as required by the permit modification. Designed, constructed and revegetated 40 acres of quarry with Natural Regrade topography. Permitted quarry expansion. Evaluated NPDES permit compliance and developed action plan and designs to meet site specific requirements.
BHP Copper Mining Corp., Pinto Valley Mine, Globe, AZ
Evaluated current soil and vegetation conditions on 1 Dam, 4 Dam, associated waste rock dump sites, and potential clean soil borrow areas. Searched archives for past soils and vegetation data pertaining to the site or nearby areas. Provided inspection report and reclamation recommendations for cover soil applications, revegetation, borrow material handling, and grading.
Eagle River Water and Sanitation District, American Civil Constructors, Black Lake #1 Wetland Mitigation Project, Vail Pass, CO
Compensatory wetland mitigation mandated by the USACOE due to the inundation of a fen wetland. Transplanted nearly 4,000 native plants from the immediate area and installed over 6,500 nursery-grown plants across three nearby sites. Seeded all sites with three custom mixes according to varying hydrology, and installed erosion control fabric and sediment logs on slopes and graded areas.
GCC Rio Grande Portland Cement Co. Tijeras, NM
Tijeras Quarry & Plant. Test plot plan development, test plot construction and evaluation of various seed mixture and organic amendment rates. Measured & sampled stockpile volumes of local source material (manure) for organic amendment to be placed on test plots.
Vermejo Park Ranch AML Reclamation
New Mexico Energy, Minerals and Natural Resources Department (EMNRD), Raton, NM
Conducted various onsite investigations, including soil and gob characterization, and baseline assessments of soil, overburden, vegetation and wetlands. We developed sections of the EA including soils, vegetation (including T&E species), wetlands, and climate. We prepared necessary Nationwide/individual permit application (NPDES, 404 and evaluated wetlands and Waters of US with ACOE/NMED. Evaluated alternatives for reclamation and safeguarding, including preliminary construction cost estimates. Developed and submitted post-reclamation success standards for AML Program approval. We managed construction of this reclamation project involving Mining and Minerals Department personnel, Water & Earth Technologies, Peter Kiewit-New Mexico and the archaeological consultant. The project received an excellence in reclamation award from the state of New Mexico in 2012.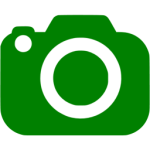 Click here for project pictures.
Waldo Canyon Post Fire Reclamation, Colorado Springs Utilities, CO
Revegetation and erosion control to rehabilitate the massive Waldo Canyon burn area.  Special thanks to Volunteers for Outdoors Colorado for organizing various volunteer days to aid in this project.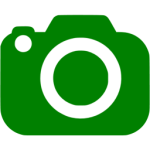 Click here for project pictures.
Thunder Basin National Grassland Prairie Ecosystem Association, Powder River Basin, WY
The association is a non-profit organization consisting of local ranchers, mining companies, and other parties that develop long term land management goals. We help the association by conducting vegetation monitoring across 200,000 + acres, with over 650 established plots looking at numerous characteristics. All in an effort to better understand the effects that invading vegetation has across an entire ecosystem. We measure & sample using numerous techniques, develop new test plots, and conduct aerial wildlife surveys.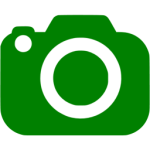 Click here for pictures.
Chevron Mining, Inc., Questa Mine, Questa, NM
Provided specifications, quantities, and planning for the development of a biosolids composting program on the mine to produce Class A biosolids for reclamation growth medium. Worked with Parker Ag Services to identify and test suppliers for biosolids and wood waste. Due to current Molybdenum economics, this project is delayed.
GIS Services 
WhiteStar Corporation, Lakewood, CO
Partnered with WhiteStar to improve the GIS land grid system. Trimble Geo-6000 GPS equipment utilized to collect section corner and oil/gas well locations. These points form the basis for WhiteStar's land grid database which is used to more accurately determine infrastructure location, and resource and property boundaries.
Stream Sediment Database for the Caribbean
Recursos del Caribe, Boulder, CO
Organized geographic reports from the Caribbean region that have been collected by Recursos del Caribe over the past 50 years. In addition to creating a digital organization system for the reports, we extracted the sediment sample data from these reports. This data is being used to create a geo-chemical geo-database that will join the chemical results with the sample locations.
Natural Resource Management Plan
Colorado River Weed Control and Riparian Restoration
Cocopah Indian Tribe, Somerton, AZ
Worked with the Tribal government and National Wildlife Federation to develop and compile a Natural Resource Management Plan for the 6,000-acre Indian Reservation including a discussion of all the Tribe's existing natural resources (vegetation, wildlife, water) and strategies and priorities for protection and restoration. Project included site clearing, soil and ground water sampling, wetland and riparian revegetation planning, pole planting, broadcast seeding, post revegetation monitoring, reporting, and coordinating with state and tribal agencies.
FEMA Rangeland, Ceremonial and Cultural Plants Wildfire Damage Assessment; Wildfire Vegetation Rehabilitation; Controlled Burn Plan & Permits, IRMP-Natural Resources Section
San Ildefonso Pueblo, NM
Prepared a FEMA claim for rangeland, and ceremonial and culturally significant plant resources damaged by the Cerro Grande wildfire. Developed and implemented a vegetation rehabilitation plan for lands affected by the Cerro Grande wildfire. Developed and obtained approval for a prescribed burn plan to manage reservation resources following the Cerro Grande wildfire. Characterized natural resources and developed natural resource sections for the Pueblo's Integrated Resource Management Plan.
Reclamation Planning, Rotational Grazing Plan, Bond Release
The Pittsburg & Midway Coal Mining Co., Empire Mine, MO
Managed mine closure and final reclamation. Developed and implemented a rotational grazing plan using cool and warm season pastures. Submitted and obtained final bond release for mined land reclamation.
Natural Resource Baseline Studies
Hettinger Gypsum Project, Sundance, WY
Developed and conducted soil, vegetation and wetlands baseline monitoring and delineations on 700-acre proposed permit area.
Lion's Park Restoration
City of Greeley, CO
The Lions Park Mitigation Project includes streambank and channel enhancement and restoration measures to stabilize banks and improve habitat. Measures include streambank restoration using bioengineered and biotechnical treatments, restoration of vegetation with native plantings, stream channel enhancement with channel, point-bar, and bank reshaping, and in-stream habitat enhancement with riffle enhancement, and pool creation.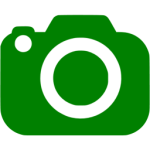 Click here for project pictures.