Habitat Management provides services for a wide variety of clients in various industries.  Click on an industry name below to see a sample of past and current Habitat Management clients.
Agriculture
Cattle Cliffs Ranch
Flying W Ranch
Hosford Ranch
Weber Ranch
Wyoming Stock Growers & Ag Land Trust
XBarX Ranch
Government
BLM Socorro Water Management District
San Marchial Tamarisk Control
Campbell County Predator Control Board
City of Alamosa, CO
City of Boulder, CO
City of Colorado Springs, CO
City of Grand Forks, ND
City of Greeley, CO
Lion's Park Restoration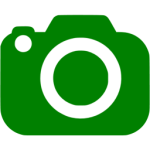 City of Greenwich Village, CO
City of Lafayette, CO
City of Lone Tree, CO
Cocopah Indian Tribe
Colorado Department of Health & Environment
Rocky Mountain Arsenal
Colorado Springs Utilities
Waldo Canyon Post Fire Reclamation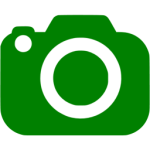 Eagle River Water and Sanitation District, CO
Eagle Park Reservior, Black Lakes
Jefferson County
Pine Valley Ranch Park
New Mexico EMRD-AML Program
Vermejo Park Ranch-Dillon Canyon
Santo Felipe Pueblo
San Ildefonso Pueblo
Santa Clara Pueblo
Santa Clara Development Corporation
Sheridan Area Water Supply
Town of Dillon, CO
Urban Drainage Flood Control District
Adams County, Denver County, Douglas County
US Army
Ft. Carson
Walker River Paiute Indian Tribe
Waste Management
Denver Arapahoe Disposal Site
Mining
Alpha Natural Resources
Eagle Butte Mine, Belle Ayr Mine
Ambre Energy
Black Butte Mine, Decker Mine, Rosebud Mine
American Soda, LLP
Yankee Gulch Project
Anglo Gold
Big Springs Mine, Cripple Creek & Victor, Jarrett Canyon Mine
Arch Coal Company
Black Thunder Mine, Coal Creek Mine, Medicine Bow Mine
ARCO
Rico-CO Superfund Site
Barrick Gold Corps
Cortez Mine
BHP Billiton
Pinto Valley Mine, Solitude Mine, Navajo Mine
Bowie Resources
El Segundo Mine, Lee Ranch Mine
Chevron Mining, Inc.
Edna Mine, Farco Mining Co, McKinley Mine, Questa Mine
Coors Energy Company
CEMEX
Lyons Cement Plant & Quarry
Cloud Peak Energy
Cordero Rojo Mine, Jacobs Ranch Mine
FMC, Inc.
Dry Valley Mine
Freeport McMoRan
Amax Golden R&D Facility, Climax Mine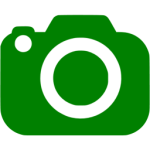 , Henderson Mine, Mt. Emmons, Newmire
GCC Rio Grande, Inc.
Carizozzo Coal Mine, Pueblo Cement Plant & Limestone Quarry, Tijeras Cement Plant & Limestone Quarry
Hettinger Gypsum
Kiewit Mining Company
Buckskin Mine
Lafarge
Boulder Creek Estates, Bluestone Quarry, Cottonwood Quarry, Howe Gravel Pit, Kyger Pit, Lyons, Mamm Creek, Nelson Pit, Shaw, Plum Creek Quarry, Steamboat Pit, Turkey Flats
Martin Marietta
Specification Aggregate Quarry
National Mining Association
Western Alkaline Mining Work Group
Newmont Mining Corporation
Parker Ag Services, Inc.
Peabody Coal Company
Empire Mine, School Creek Mine, Seneca Mine, Shoshone Mine, North-Antelope Rochelle Mine, Twenty-Mile Coal Company, Kayenta Mine
Western Fuels
Dry Fork Mine
Westmoreland Coal
La Plata Mine, San Juan Mine
Youngs Creek Mining Company
Youngs Creek Mine

Oil & Gas
Colorado Oil and Gas Conservation Commission
ENTRIX, Inc.
Grey Cloud Dune, MN; Refinery, Colorado City, TX
Linc Energy
Buffalo UCG, Gasifier 6 Demonstration UCG, Little Snake River UCG, Spotted Horse UCG, Wild Horse UCG
Oasis Petroleum
Petroglyph Operating Company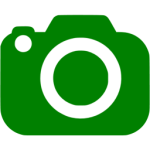 R360 Environmental Systems
Starlight Energy, Inc.
Terracon Consultants, Inc.
Thomas Spring, LLC
Williams Midstream
Windsor Energy Group
WPX Energy
XTO Energy
San Juan Basin

Pipeline
Enserca, Inc.
Musket Pipeline
Phillips 66
WESTECH
Bison Pipeline
Western Consulting Group
Tenaska East Texas Gas Pipeline
Terracon Consultants, Inc.
Williams Pipeline
Arches National Park

Transportation
Burlington Northern-Santa Fe Railroad
Union Pacific Railroad
Green River Trona Disposal Area, Pando Acid Spill Remediation Site

Private/Recreation
Cabela's, Inc.
Clean Energy Collective
Eagle Ranch Home Owners Association
The Flyfisher Group
Boulder River Ranch, Lincoln Hills Ranch
Powderhorn Golf Course
Rocky Mountain National Park
River Ridge Development Company
TetraTech
Valley Country Club

International
AXM Environmental
Ensham Mine, Acacia Mine
Barrick Gold Corps
North Mara Mine, Tanzania
Recursos del Caribe