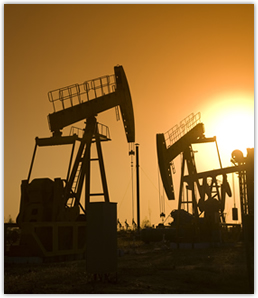 Habitat Management, Inc. (HMI) recently attended the joint conference of the American Society of Mining and Reclamation (ASMR) and the Wyoming Reclamation and Restoration Symposium in Laramie, Wyoming. ASMR's national meeting is the society's largest and most important annual event. The meeting provided an opportunity for members to stay on the cutting edge of basic and applied reclamation technology science. Members shared their experiences and knowledge of diverse reclamation challenges, accomplishments, and technological advances. The information exchange between academic professionals, those who are practicing reclamation in the field, students, and all other interested persons is vital to the advancement of the reclamation industry.
Among other events and workshops, HMI employees toured the Wasmutter Gas Field, the largest on-shore natural gas field in North America and attended a workshop addressing the "Reclamation of drastically disturbed salt- and sodium-affected soils." Our newest employees attended an Early Career Professionals Social, giving them the opportunity to network with both new and experienced reclamation professionals.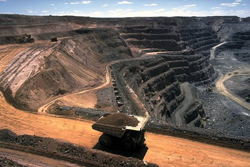 In addition to hosting an exhibitor's booth, Habitat Management employees presented the following posters and papers:
Posters:
Foliar Cover and Canopy Cover Relationships on the Goathill Subsidence in Questa NM by T. Richardson, M. Heil, B.A. Buchanan and D. Heafey
A Comparison Between Proposed Well Pad Reclamation Vegetal Cover Standards and Their Associated Multiple Land Use Vegetation Communities and Well Pads by M. Heil, B.A. Buchanan and H. McDaniel
Canopy Cover Estimation Using Aerial Photography For a Mixed Conifer Zone, Northern, New Mexico by D. Inskeep, M. Heil, B.A. Buchanan and D. Heafey
Technical papers (presented and/or contributed):
Mature Subalpine Tree and Shrub Transplanting at the Climax Mine, Climax, CO by R.F. Bay, K.E. Carlson and A. Hilshorst
Geomorphic Reclamation of Abandoned Coal Mines Near Raton, New Mexico I. Design and Construction Oversight by R. Spotts, M. Brennan, R. Wade, K.J. Malers, K.E. Carlson and Z. Isaacson
Geomorphic Reclamation of Abandoned Coal Mines on Vermejo Park Ranch Near Raton, New Mexico II. Reclamation and Revegetation by K.E. Carlson, R.F. Bay, R. Spotts, and Z. Isaacson
Integrating Geomorphic Reclamation with Undisturbed and Previously Reclaimed Areas Using A Multi-program Computerized Design Approach at McKinley Mine by H. McCabe, S. Motycka, M. Siemsglusz, K. Kutter, R. Spotts, M. Brennan, R. Wade, K.J. Malers, W. Erickson
The 2013 ASMR conference provided new and exciting industry information and networking opportunities for our scientists. We look forward to attending next year's event.